Survey panels are run by survey companies most of them are market research companies whose main aim is to collect data from the users and use it for research, product development or marketing purposes.
In order to earn some money from this survey panels, you need to sign up with them.
Once you've signed up the panel will send you survey requests via email.
Your job is to complete those surveys within the given time frame.
Surveys will mostly cover questions related to products and services.
Sometimes they will even ask you questions related to your lifestyle, such as the city in which you live, how many times you watch movies in a month, how many times you eat at a restaurant in a month and so on.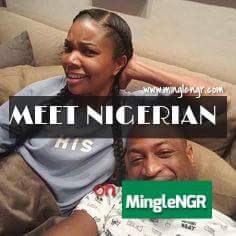 The completion time of each survey may last from 1 minute to 30 minutes.
Thousands of online surveys are conducted every day all over the world to research. Each person will have different views about services & products. Research companies want to collect the data from them to form information. This information will be analyzed and used for the development purpose. Research are conducted on several categories like giving the opinion on products, political views, device usage, electronics, companies, work, IT, bikes, cars, Leisure, Business, smartphones, computers, & peripherals, grooming, drinks, travel, food etc. For every participation, the research companies will reward the participant with cash and gift vouchers. Answer the relevant survey that you are interested in to earn money.
Check out my previos post on list way to make money online. CLICK HERE
Suitable For
Paid surveys are best suited for teens, college students, stay at home moms and anyone who is looking to make some extra money online. The best part is this is 100% free and you do not need to invest any money to make money online. and people who love giving opinions.
Advantages of paid online survey job
—>Online survey jobs / paid online survey is one of the best among online money making programs because you can earn several dollars just by sharing your opinion for few minutes without investment or paying registration fees.
—>You don't need any special skill like typing, marketing, coding etc. They pay us just for choosing the best answer using the mouse.
—>Once you build trust, survey panels will make you a premium member and you will be one among the premium research team. That time you will realize the power of market research, where the invitations will be prioritized with more pay.
Something you should know about survey panels:
—>Some panels have smartphone apps, where you can answer surveys from your smartphone. After signing up you can scan the QR code on account dashboard to download the app.
—>Few survey panels pay referral commission instantly for referring people. Refer you friends to earn incentives which will boost the numbers on the pay check.
—>Few panels pay special rewards for members from certain countries. For example, survey savvy pays up to $60 for enabling digital tracking on the internet connected devices. The download link of the software is given at the end of this article.
—>Try to join multiple survey panels, so you will get survey opportunity daily. Some panels will allow you to participate only in 5- 10 surveys per month.
Skills Required –
Ability to provide honest opinions.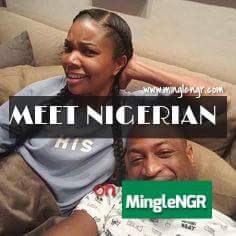 Time Required For Starting Paid Survey –
Almost instantly. Just sign up the following leading paid surveys panels.
OpinionOutpost
SpringboardAmerica
Vivatic
E-poll
YouGov
PaidViewpoint
iPoll
MySurvey
How To Monetize –List Of Best Surveys Panel Website To Start With
1. Toluna– The Toluna mobile app is essentially the whole of Toulna, in the palm of your hand.
If you're already registered on the site you can easily login through the app and answer questions, explore and comment on content & more. Not just allowing members to participate in paid surveys direct from their mobile, but allowing them to take part in the wider Toluna community, create and participate in discussions & more.
Join Toluna and start making money now.
Most See—8 Best Ways To Make Money Online In 2016
2.Swagbucks – Swagbucks is potentially the biggest "get paid to" and paid surveys site on the net. Having paid out over $77m since its launch in 2008, it's a site that you don't want to miss.
The Swagbucks app allows members to earn towards PayPal cash & dozens of retail gift vouchers, the minimum withdraw amount is $5, so easily achievable!
Earn by: Answering daily polls, watching videos, searching the web and answering a range of high paid surveys.
It's the perfect way for fans of the site to continue earning wherever they go with their smartphone.
Like NPolls these are just pure surveys, no need to venture out visiting stores & then answering questions. Complete in your own time, wherever you like..
3. iPoll – iPoll is one of our top recommended panels here at EliteSurveySites and also provides some of the most highly rated mobile surveys for cash.
iPoll's mobile app is quite different from some of the rest, although you can earn money, users can also earn PayPal cash by completing simple missions such as visiting a grocery store, taking a few snaps and answering a few questions. The app also features video, photo & audio capabilities for interactive and easy reporting.
The app is really easy to use & navigate, you will receive a notification when your next mission is available, so you don't need to worry about it.